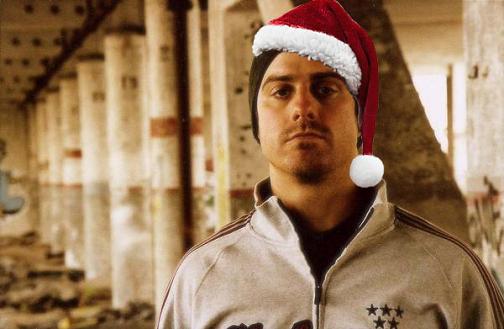 Our main man Scott Ferguson (he of the eight guest mixes so far, with another one ready to go soon!) has blessed us all this year with a free album as a gift exclusively to ISM readers. Scott is, of course, a bad ass producer along with his deejaying skill, and the two mixes he did earlier this year for us that included all original unreleased material were amongst the most popular we've offered. When he approached us about releasing this digital album exclusively through us, we jumped at the opportunity. Here's a few words from Scott explaining his ideas behind the album "For All Days, My Blood, My Brothers"…..
'For All Days, My Blood, My Brothers' is a concept album which is not something I've done before, but wouldn't say I won't do again. The basic idea was to create a song for each one of my long time friends that really pushed and supported my music. I created the album in hopes that the track dedicated to each individual would be their personal favorite. And if its not, then "fuck em!" I hope you all enjoy it, happy holidays to everyone.

As you know from his mixes, Scott has very diverse taste in tunes and that is also apparent throughout this album. Not only the deep house he is known for, this is just good MUSIC, no matter which style he tries his hand at. I am very pleased that he chose to release such a personal project through us! Ever a stickler for quality, Scott insisted that this be made available as WAV files as well as high quality 320 kbps mp3s.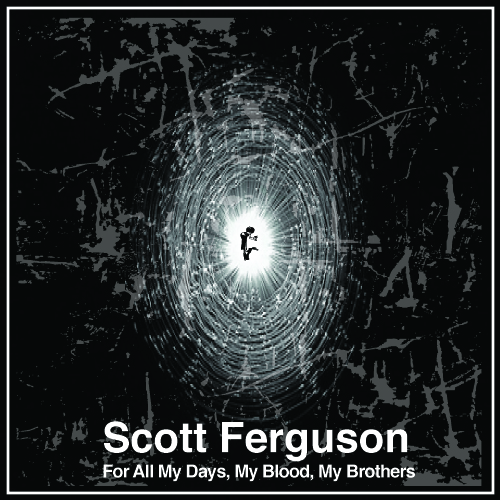 Here is the tracklist and additional information for the album:
Title
: For All Days, My Blood, My Brothers
Matrix
: FPRCD006
Artist
: Scott Ferguson
Label
: Ferrispark Records
W&P 2009 Scott Ferguson
C&P 2009 Ferrispark Records
*L&V 2009 Marvin Belton
**Piano performed by Paul Navajas
***Vocals performed by Milena Grubor
01. That Special Thing [Marvin Belton Dedication Mix]*
02. Besus Dub [Jeremy Beasley Dedication Mix]
03. Blood Breath [Andrew Schultz Dedication Mix]
04. Digital Dance Music [Keith Kemp Dedication Mix]
05. Mega Grease [Nicodemus Ford Dedication Mix]
06. My Whiteboy Producer [Alphonso Cox Dedication Mix]
07. In The Dales [Chris Mracna Dedication Mix]
08. My Blood, My Brother [Steve Ferguson Dedication Mix]
09. Paul's Blues [Paul Navajas Dedication Mix]**
10. A Tattooed, Rock N Roll, Jew [Peter Brandwein Dedication Mix]
11. Todos [German Encarnacion Dedication Mix]***
12. Walking Back & Forth [Robert Crossman Dedication Mix]
13. Zo Electro [Louis 'Alonzo' Gross Dedication Mix]


FREE DOWNLOAD (320 0r WAV) HERE

I would like to take this opportunity to thank Scott for this album and all the mixes he has done for us. Working with you online has been a real pleasure, and I expect that to extend into the real world soon enough! We appreciate all the things you've done for us, and I can only hope that we have been able to provide you with a good platform. My man. Happy holidays!
Also, I'd like to wish all our readers happy holidays. It's always a treat to get to do things like this, and we wouldn't be in a position to do any of it without all the loyal heads out there constantly checking us for the new hot shit. We've got a couple more year-end posts, record reviews, and other things coming before the new year so be sure to not sleep during the holiday break!